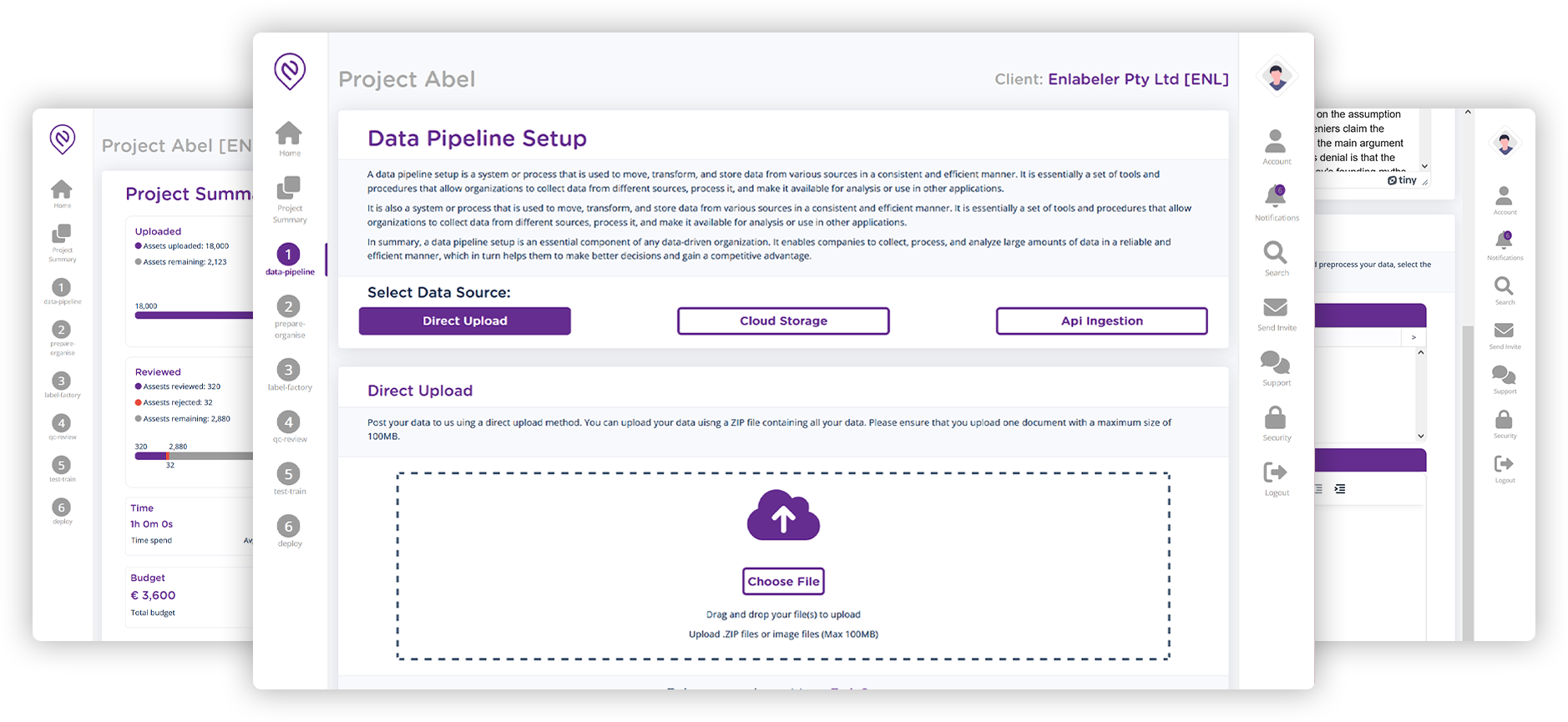 Sign up for early access
Unleash your data's potential with Enlabeler. Streamline workflow, gain insights, and make data-driven decisions. Sign up now for enhanced productivity.
Sign up
Features
Automated Data Pipeline
Automated data pipelines efficiently process and move data, ensuring consistent quality and saving time. Businesses make reliable data-driven decisions faster, with reduced human error risk.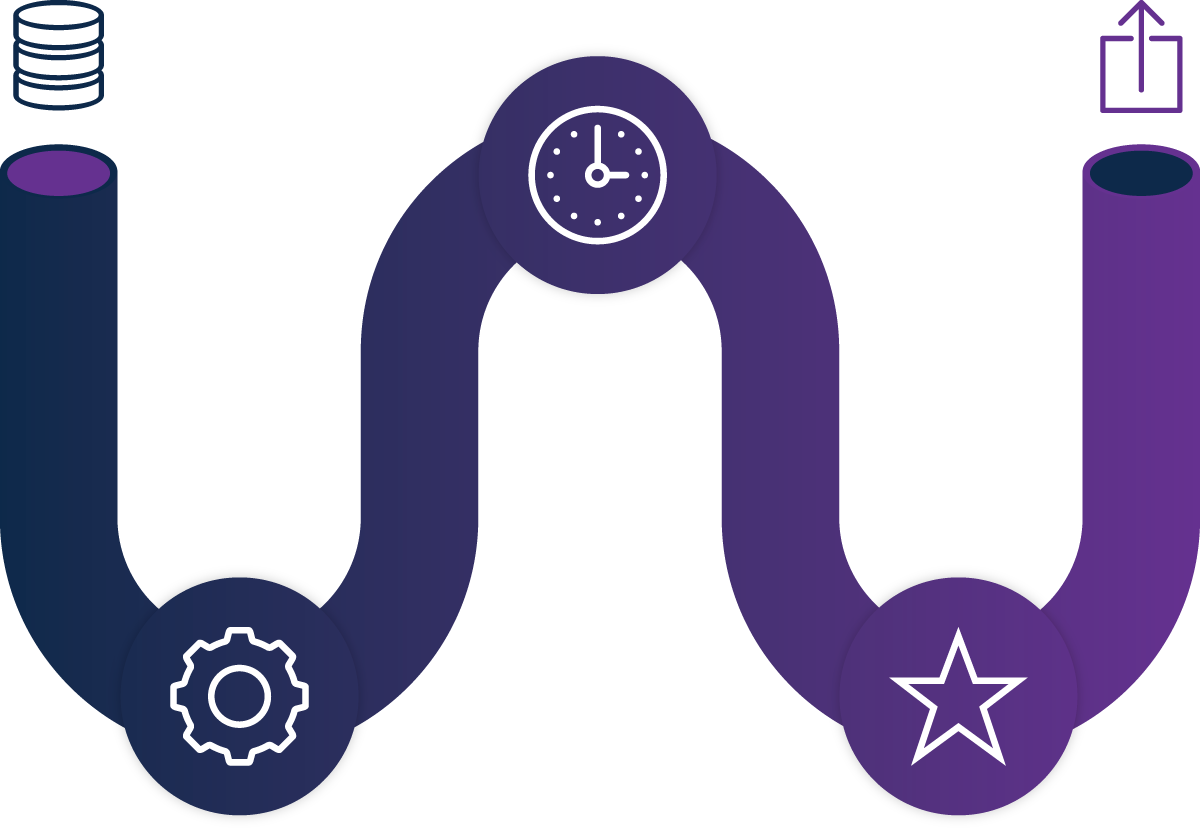 Custom Integrations with world-class software
Tired of uploading data the old school way? Make your life simple by connecting to our API.
Integration is key and our expert devs can customize api-wrappers to meet your business needs. We optimize workflows, enhance collaboration, and maximize productivity with seamless connections between systems.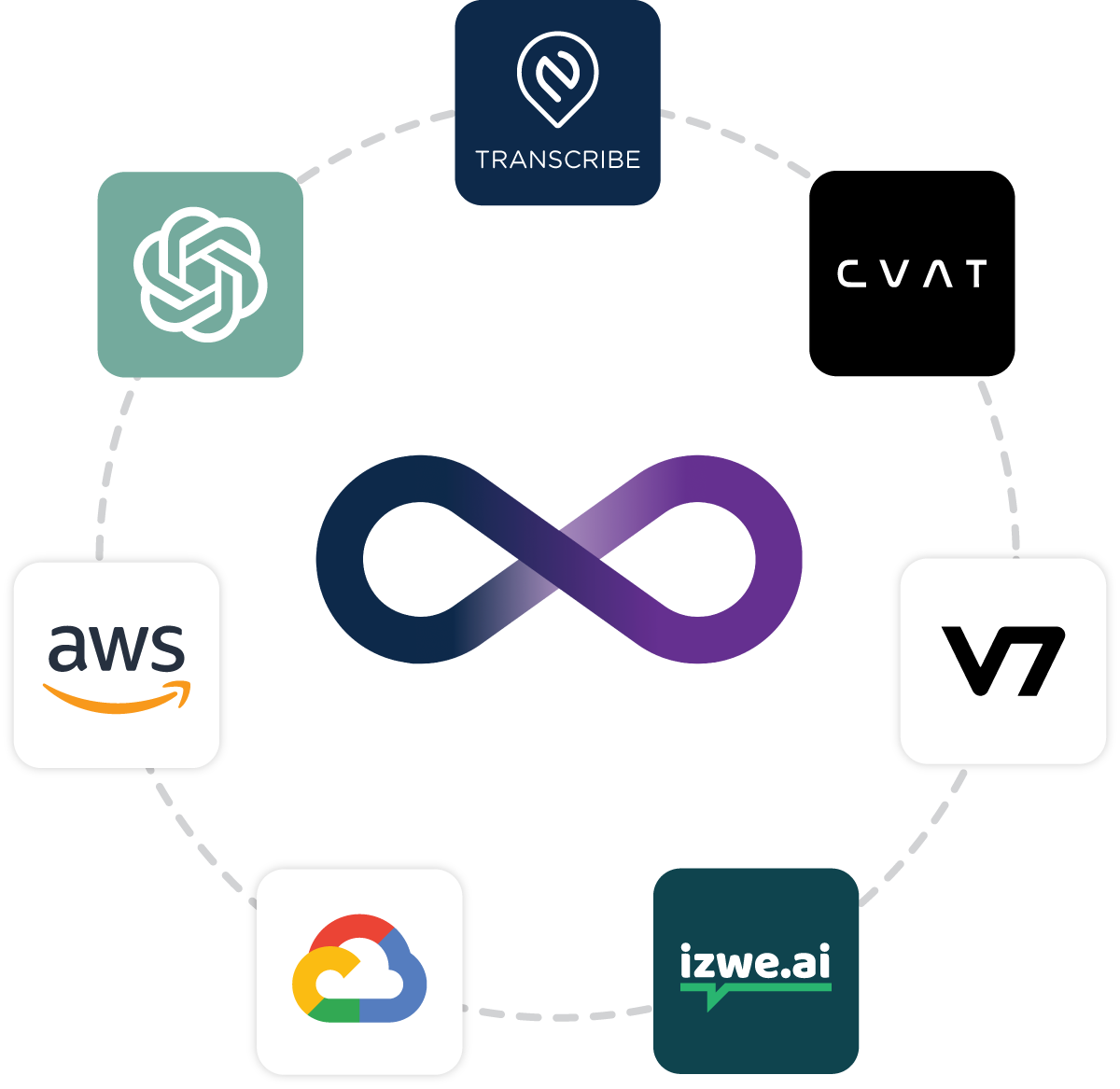 Best Practice GDPR & POPIA Compliance
Worried about your data's security? So are we! That's why we work tirelessly to maintain our 94% GDPR Data Security Audit Rating (European Union) and POPIA compliance (RSA).
We offer comprehensive solutions, ensuring data privacy and customer trust. Avoid non-compliance consequences, and create a secure environment.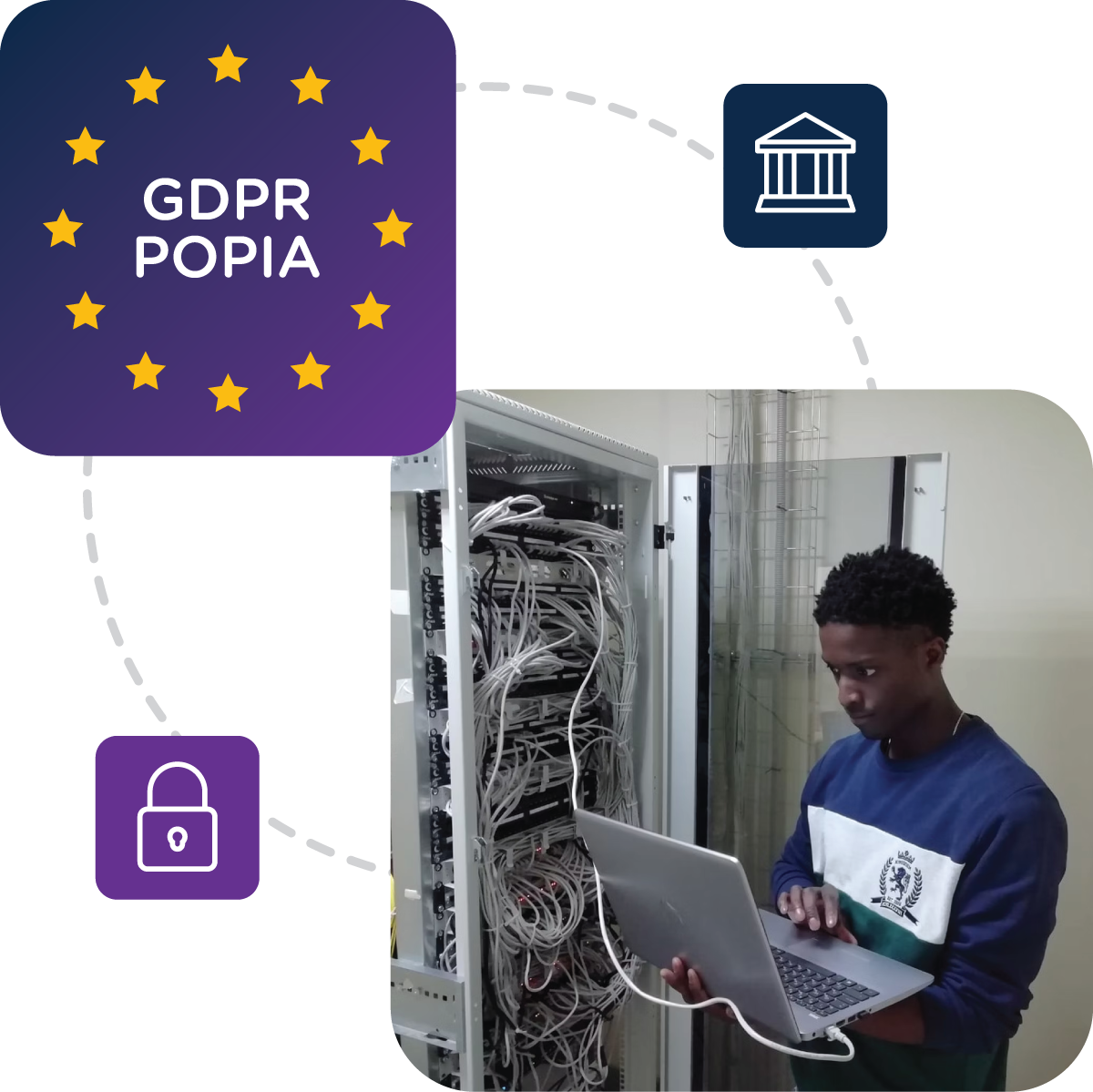 Customizable workflows
Gone are the days of rigid and inflexible workflows that don't align with your business needs. Our web application allows you to create unique workflows that cater to your specific processes, so you can maximize productivity and efficiency in no time.
Our workflow builder is incredibly user-friendly and intuitive, offering you the ultimate control over your workflows. Whether you need to automate routine tasks, send notifications to team members, or track progress, our application has all the tools you need!
Additionally, with our customizable workflow, you can easily adapt to changing business needs. As your organization evolves and grows, simply modify your workflow to meet the new demands. Our application offers you the flexibility to stay ahead of the game.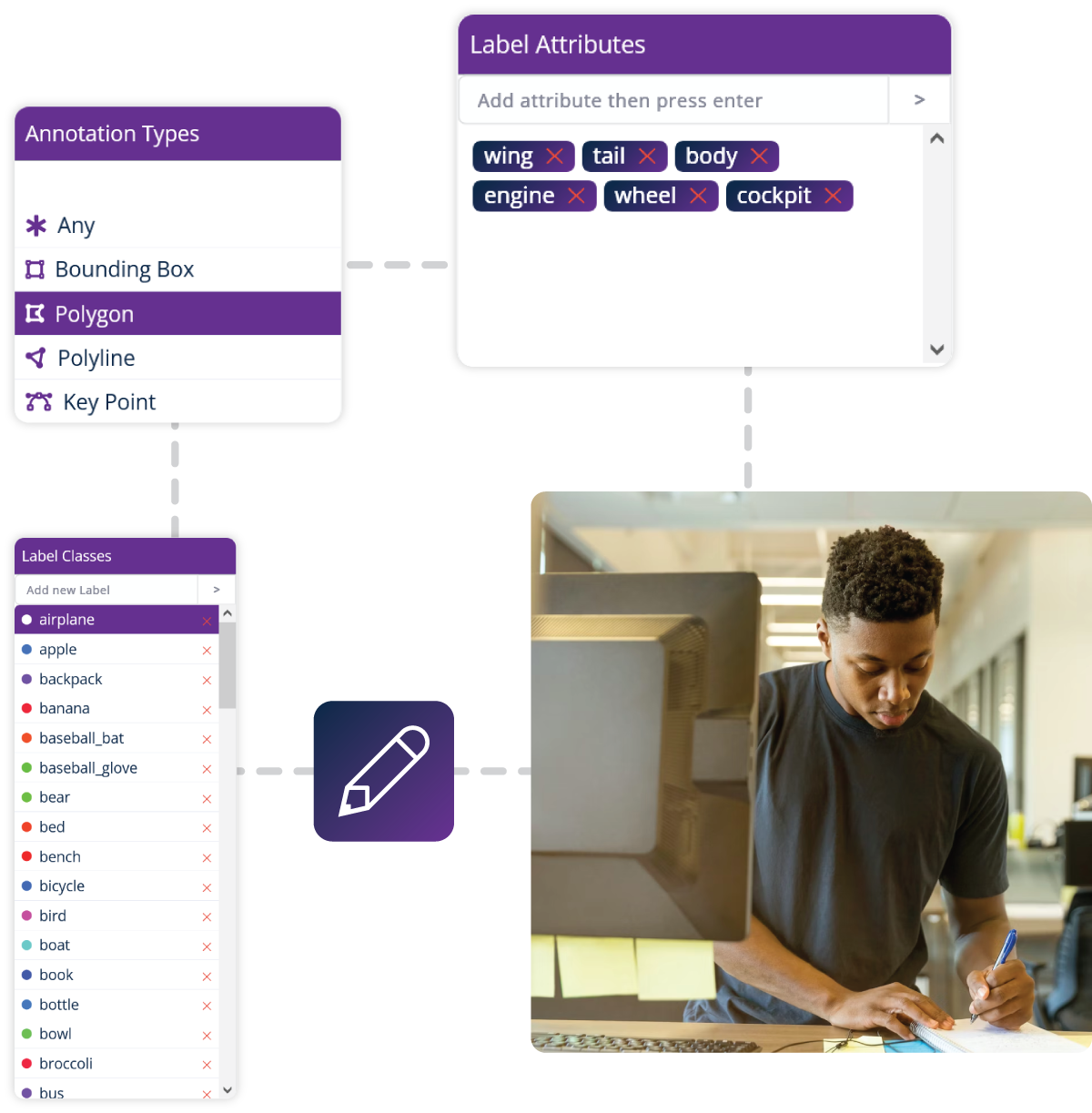 Access to a library of Proprietary ML Models OR bring-your-own model!
Choose from our extensive ML model library or bring your own model. Benefit from pre-trained models for accelerated development and reliable results. Alternatively, integrate your trained model for optimal performance and leverage our platform's power. Unlock ML's potential to empower your success with our seamless integration.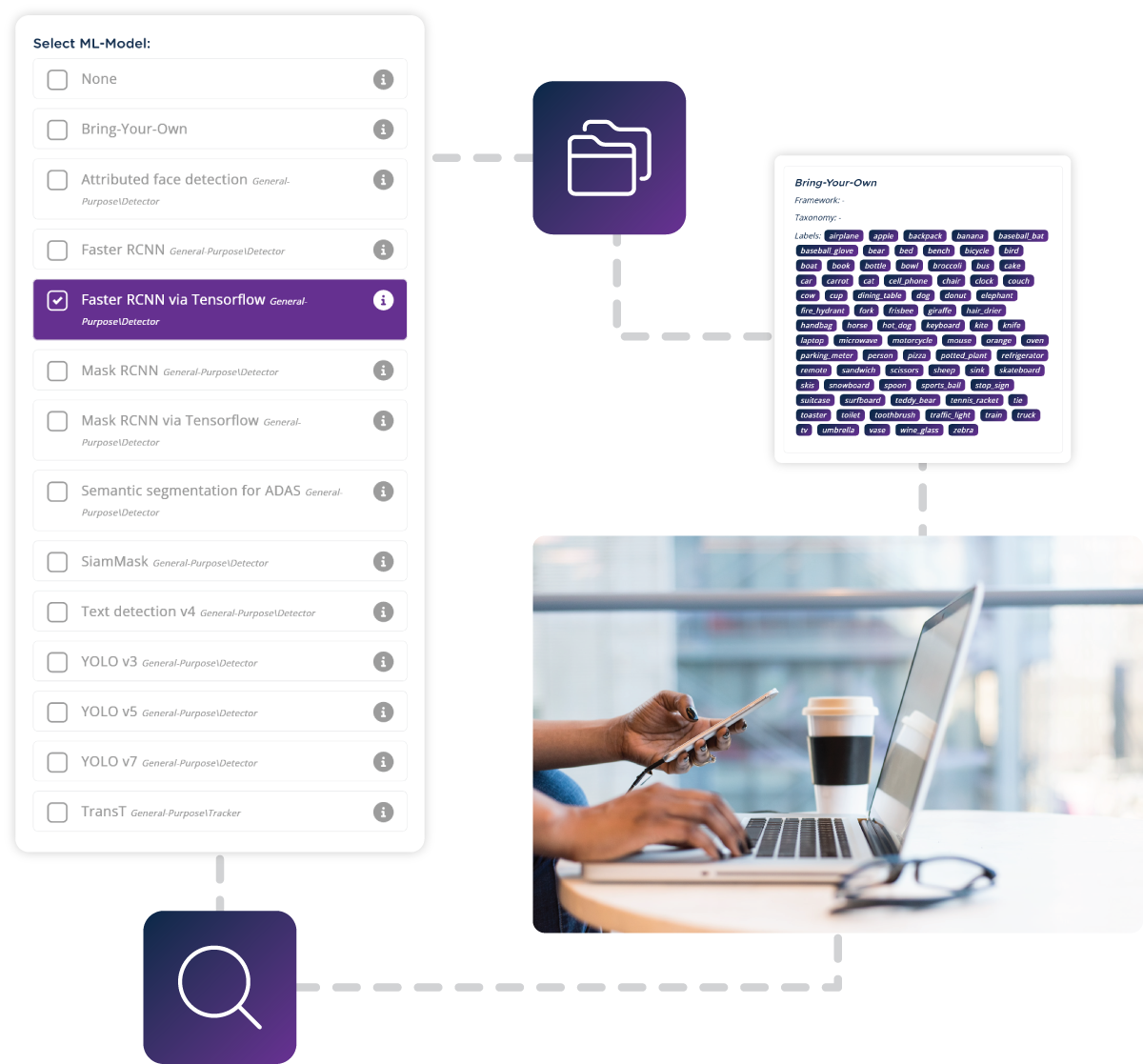 Humans-in-the-Loop OR bring-your-own workforce
Bring your own team! Get your team access to the same great tools we use to fast and effective labeling work.
Don't have the man/woman-power or the expertise to process all your data?
Introducing our "Humans in the Loop" services, which allows you to send your project work to our team of expert annotation specialists. Our specialists will review your work with a keen eye for detail and provide invaluable feedback to ensure that your project is error-free and up to industry standards.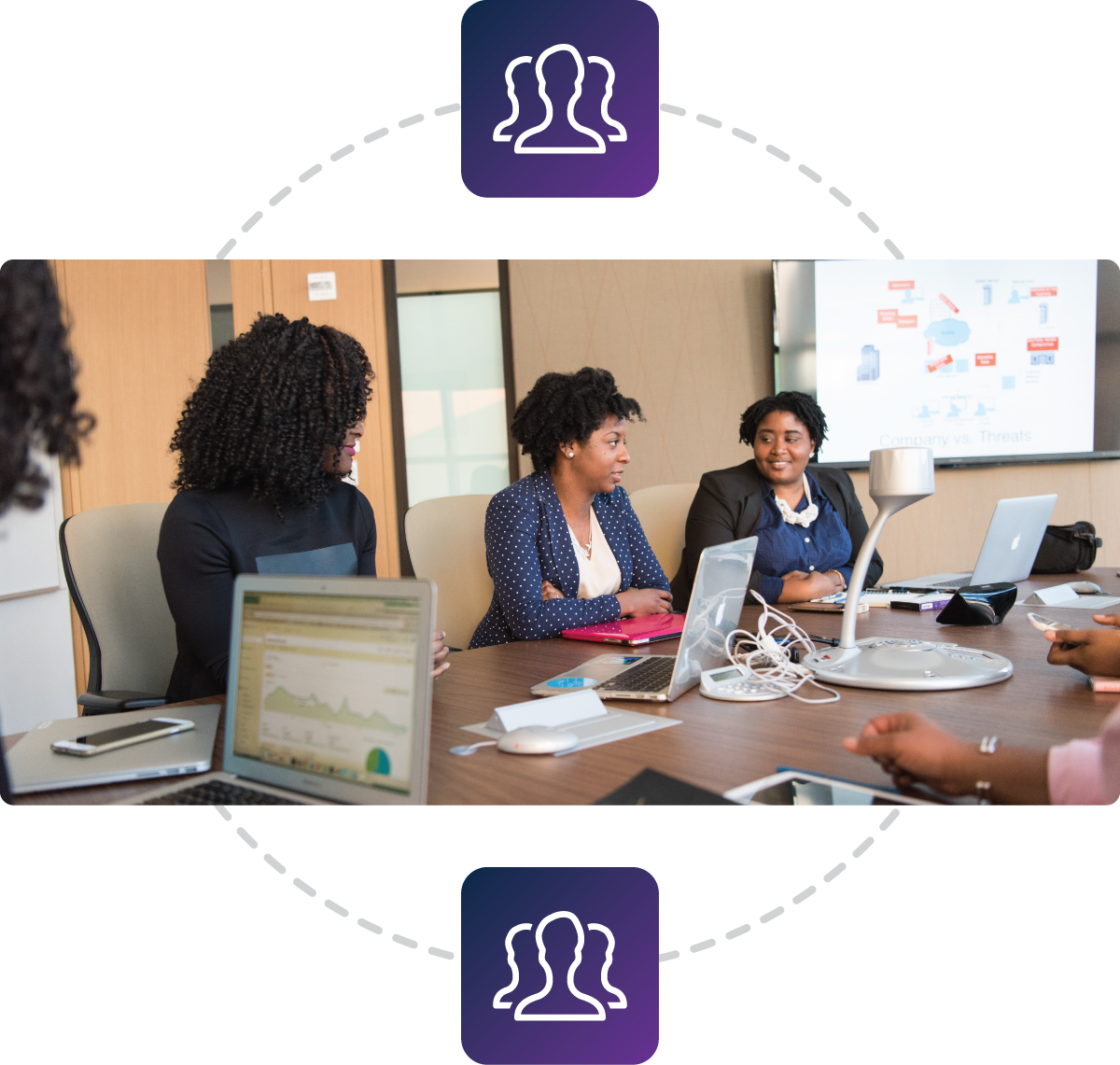 Wide range of professional services to help you
It's not just labeling! We offer a wide range of professional services to help your project at every stage!
From project inception to delivery, we tailor solutions to your needs. With deep industry knowledge, we tackle challenges by leverage our expertise for data analysis, model development, quality control and project management.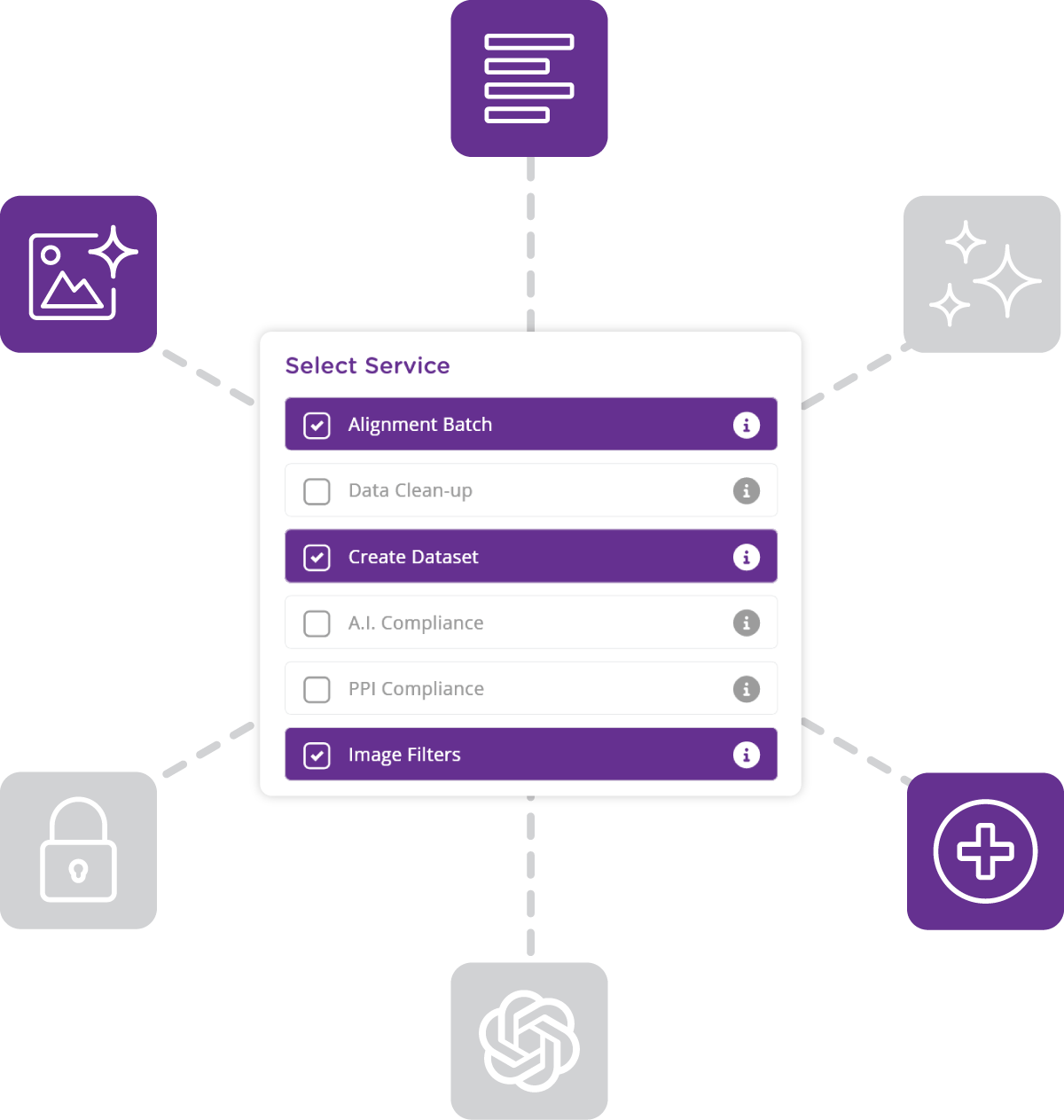 Upfront project costs & projections
We prioritize transparency by providing upfront project costs and projections for effective planning. Collaborate with us to understand requirements and receive detailed cost estimates.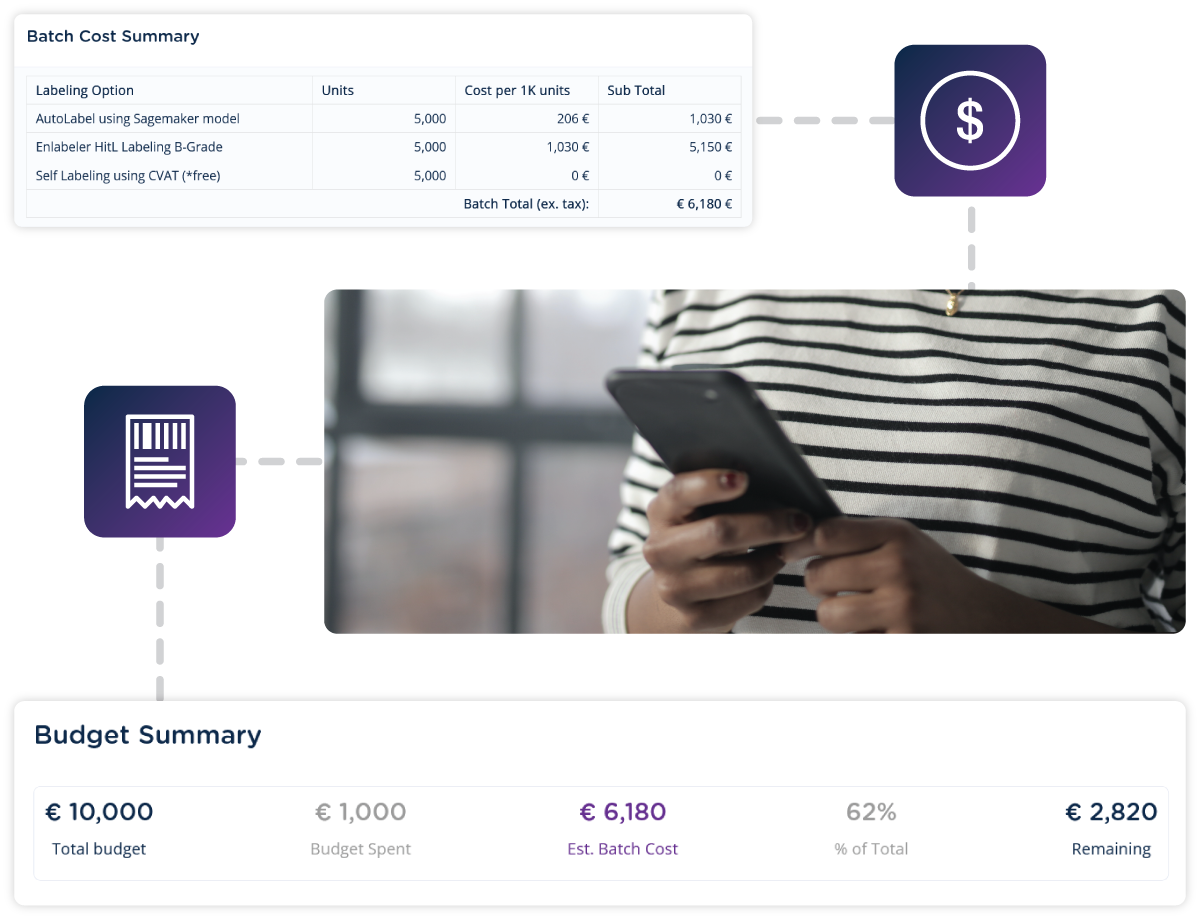 Platform Demo
Project Roadmap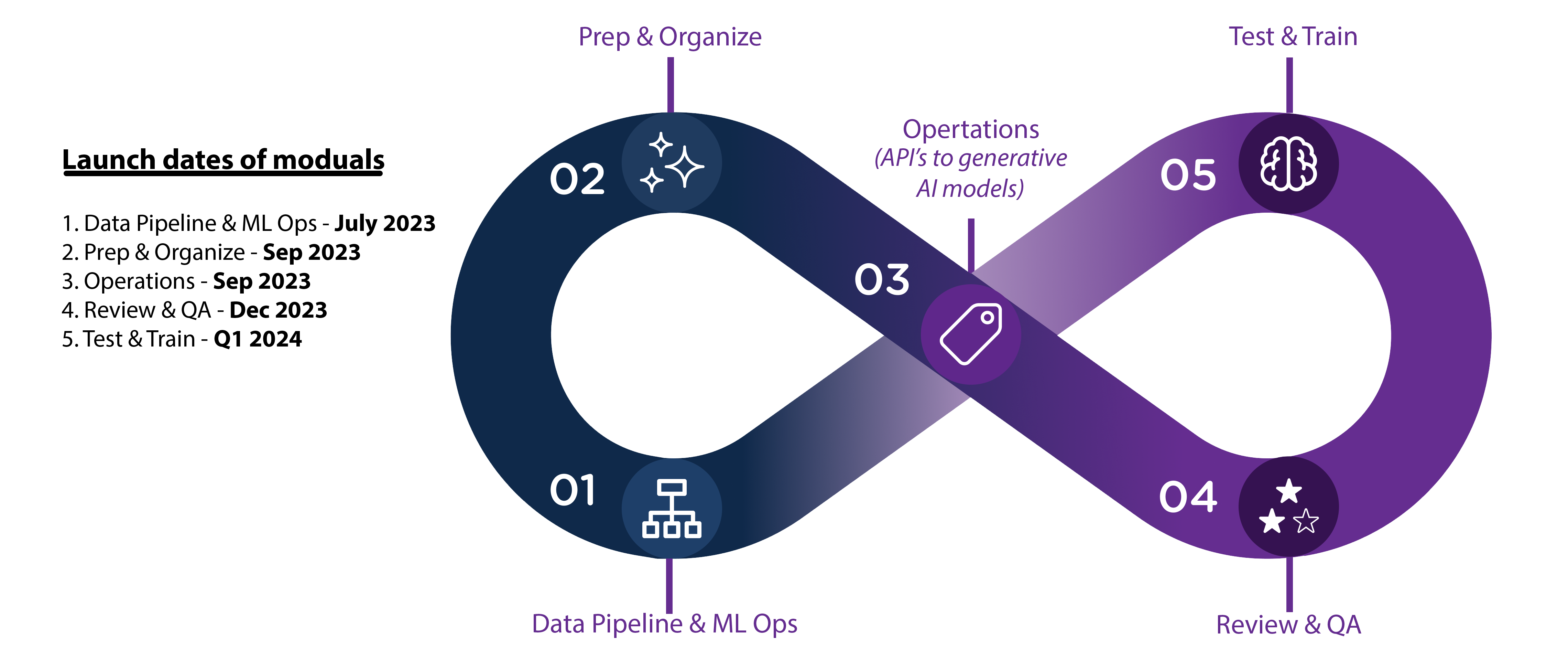 Sign up for early access
Unleash your data's potential with Enlabeler. Streamline workflow, gain insights, and make data-driven decisions. Sign up now for enhanced productivity.
Sign up